Business Referral Directory
San Diego Homes For Sale's Business Referral Directory.

We have compiled a network of real estate and personal service providers throughout the San Diego area. These service providers have assisted us not only with our real estate business, but also with our personal needs. Many of the providers below are known to us personally and others have been referred by YOU… our friends and clients. While we believe these businesses will meet or exceed your expectations please qualify each provider before using their product and/or services as we cannot guarantee their work. If you know anyone who would be a good addition to our Business Referral Directory please contact us with their information and we will than contact them personally and let them know they were referred to us by you!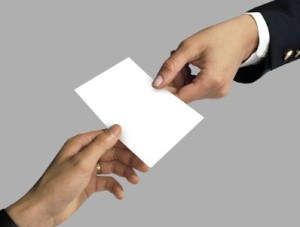 24 HOUR EMERG. WATER & SEWAGE EXTRACTION, WATER DAMAGE, MOLD

Coburn Flood & Mold Remediation
Rick & Lori Coburn
800-290-9300
Gold Coast Flood Restorations
Joe Colombo
888-373-9243
ALTERATIONS/TAILOR
Naomi's Dress Making & Alterations
Naomi
858-566-0032
ARCHITECTURE AND PLANNING
Taylor Jones Architects & Assoc.
Taylor Jones
858-513-2533
ATTORNEYS
Law Offices of Gerald Bohart (Estate Planning)
Gerald Bohart
858-536-5500
Pete Solecki (Real Estate)
Pete Solecki
858-385-0040
CARPET CLEANING
Coburn Carpet Services
Rick & Lori Coburn
800-290-9300
CHARITIES
Amvets
800-795-8387
Goodwill
858-274-4960
Saint Vincent de Paul
619-687-1050
San Diego Blood Bank
619-441-1804
CHIROPRACTOR, ACCUPUNCTURE, PHYS. THERAPY, GOLF TRAINING
Elite Performance Institute
Dr. Peter MacKay
619-232-4030
CHURCH
Shadow Mtn. Community Church
Dr. David Jeramiah, Pastor
619-440-1802
CONSTRUCTION - FOUNDATION REPAIR
R.A.D. (Cracked Slab)
Russ Burdeno
619-698-4621
CONSTRUCTION - REMODELING
Bachmann Construction
Kevin Bachmann
858-776-1177
The Handyman, "PH.D"
Steve Hamann
858-997-4942
CUSTOM BRAND, LOGO, WEB DESIGN
My Image Artist
Stacey Canfield
858-603-3488
DENTIST
Cassell Dentistry
Dr. Jon Cassell
619-220-7475
ELECTRICIAN
Pacific Electric
Jim Nevling
619-889-7300
ELECTRICIAN, INTERIOR, LANDSCAPE
Padre Electric
John Tivanian
858-486-1526
ESCROW COMPANY
Centennial Escrow
Yvonne Walton
858-369-3456
ESTATE SALES / SENIOR RELOCATION
Caring Transitions
estatemovelajollaca.com
858-768-2000
A Change of Seasons
yourchangeofseasons.com
(760) 212-2370
FLOORING
Carpet Club
Ian Reyes
760-740-9545
FLORAL ARRANGEMENTS
Trinity Flowers
Sam Chiem
858-699-1305
FULL SERVICE BUSINESS CLEANING, JANITORIAL SERVICES & AFTER CONSTRUCTION
The Business Cleaning Company
Miguel Boggiano
858-689-8966
GLASS
Scripps Mesa Glass
11419 W. Bernardo Ct. 92128
858-487-4477
HAIR STYLIST/COLORIST
Mei-Li
Mei-Li Rockot
760-670-5035
Studio M
Martha Moore
858-442-0585
HANDYMAN
Handyman
Steve Hamann
858-997-4942
HEATING & AIR
Oak Island Heating and Air
Chris Young
760-716-0853
Fire & Ice
800-400-3473
HOME INSPECTORS - CREIA.ORG
AmeriSpec Inspection Service
Jess Alvarez
760-585-2355
Comstock Building Evaluation
James Comstock
619-938-3740
DeBerry Inspection Services
Gary Sniffin
800-498-0338
GSA Inspections
Glenn Schwartz
760-744-5678
Parra Building Consultants, Inc.
Dennis Parra
619-232-1100
HOME WARRANTY
AHS
Ally Edgerton
800-735-4663
CRES Platinum Home Warranty
Nancy Donahoe
619-887-0995
INSURANCE, HOME & AUTO
JBL Premier Insurance
Seth Arruda
858-521-7205
INTERIOR DESIGNER
RED, Rebecca Elizabeth Design
Rebecca Soechtig
858-752-1456
JUICE PLUS
Juice Plus Representative
Sandra Hayhurst
619-672-2365
KITCHEN KNIVES & COOKWARE
Cutco
Adam Sobieski
760-310-6714
LANDSCAPING, STAMPED CONCRETE
Villa Verde Landscaping
Luis Gonsalez
760-271-5471
MARY KAY COSMETICS
Mary Kay Sales Director
Kim Batiste
619-955-7247
MASSAGE THERAPIST
Daniel Westfall
Daniel Westfall
858-354-7493
MORTGAGE ADVISOR
Samuel Scott Financial Group
Julie Grove Miller
858-436-1957
MOVERS
Bernardo Moving and Storage
Karen Price
858-487-4256
NOTARY
Notary Public
Deb Hillstrom
858-436-3292
PAINTER
TruLine Painting
Sergio Ibarra
619-754-1566
PHOTOGRAPHY, FAMILY & BUSINESS PORTRAITS
Visual Photography
Stacey Canfield
858-679-9748
PHYSICAL THERAPY
Manual Orthopedic Phys. Therapy
Michael Stein
619-421-9521
PLUMBER
EcoStar Plumbing
Michael B. Carnevale
760-535-3471
Green Tech Plumbing
Lucas Perez
619-786-4874
POOL INSPECTOR
English Pool Consulting, Inspections, Design
Rick English
619-338-9197
PROPERTY DISCLOSURE
Property ID
Georgia Barnette
760-965-9009
REAL ESTATE
SanDiegoHomesForSale.com
Angela & Steve Hamann
619-813-6602
ROOFER
Coronado Roofing
Fernando Bernal
760-533-3272
Top Line Roofing
Wayne Sorenson
858-613-5242
SEPTIC
Atlas Pumping Service
619-443-7867
TAX PREPARATION, ACCOUNTING
Huxhold CPA
Mark Huxhold
760-420-9060
TAX PREPARATION, FINANCIAL PLANNING, BUSINESS ACCOUNTING
Petix & Botte Financial
Paul Botte
619-698-6500
TERMITE & PEST CONTROL
Bite-Away
Paul Loucks
760-230-0311
TITLE COMPANY
Fidelity National Title
Shawn Harris
760-271-8584
TREES AND PLANTS SALES
Discovery Island Palms
Joe Bombrowski
760-510-8095
WINDOW AND GLASS
Scripps-Mesa Glass
858-487-4477