Things To Consider When Buying A Home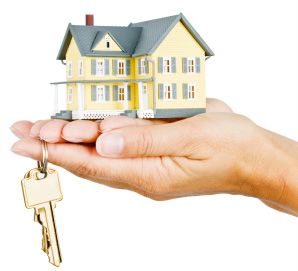 Below San Diego Homes For Sale has outlined the general steps to buying a home. Please contact us regarding your home purchase at 619-813-6602 or connect with us here.
​​​​​​​

Pre-qualify for a loan
Before beginning a home buying search buyers consult with a mortgage lender and pre-qualify for a home loan. This process should include a review of the different types of loans available, identification of the loans you qualify for, deciding what monthly payment you can afford, estimating your down payment and closing costs, and ultimately deciding what price range you can afford.


Choose the Right Home
With input from our buyers SanDiegoHomesForSale.com establishes criteria we use to help find our clients a perfect home. Using our clients' criteria, and our extensive community knowledge and professional resources, we search out and show properties that best meet our buyers' needs. Open and direct communication is a key element to a successful property search as buyers' criteria can change after viewing different properties. SanDiegoHomesForSale.com also coordinates home viewing of properties you find through your own search.


Make an Offer
Once you have found a home you would like to purchase, SanDiegoHomesForSale.com does the necessary research to help you structure an effective offer. We draft your purchase agreement advising you of protective contingencies, customary practices, and local regulations. We review and provide advice on every detail of your offer allowing you to decide exactly the terms and price you wish to offer. After making your offer the seller will have the option of accepting, rejecting or counter-offering. If you receive a counter-offer SanDiegoHomesForSale.com will negotiate the best possible terms for you.


Open and complete Escrow
Once your offer is accepted and signed by all parties, SanDiegoHomesForSale.com opens escrow for you. Escrow is a neutral third party that will receive, hold, and distribute all documents and funds associated with your transaction. Once the conditions of the purchase agreement have been met you will sign your loan documents and closing papers. You deposit the balance of your down payment and closing costs to escrow and your lender will deposit the balance of the purchase price. The deed will then be recorded at the County Recorder's office and you take ownership of your home.

Again, please contact us regarding your home purchase at 619-813-6602 or connect with us here.