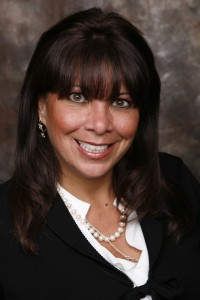 Yvonne Walton

With over 24 years experience in the escrow industry, Yvonne Walton has what it takes to make a transaction appear seamless. It is the reason why she is San Diego Homes For Sale's preferred Escrow Officer and why she was chosen to be a part of the Centennial Escrow Team. Yvonne's knowledge of the escrow process as well as her passion for educating and guiding all parties to a complete understanding of the closing process is unmatched. It's her personality and "can do" attitude that have made her a favorite not only among her co-workers, but also her clients.

"Coming to Centennial Escrow is a dream come true for me. To be part of such a special group of people and doing the job I love makes every day a success! I am helping other realize their dream of home ownership every day".

Maintaining a high volume desk for many years, Yvonne specializes in Resale, Short-Sale and Refinance transactions. Yvonne exemplifies diversity in this ever changing market. Yvonne's professional attitude, strong ethics, and her attentiveness throughout the entire transaction will insure the successful close of your transaction. Her primary goal is customer satisfaction. When asked, she will tell you she has always lived by the rule, "the customer comes first", and her success is an attribute to that philosophy. You won't find anyone more willing than her to assist a co-worker or a client to get the task accomplished.

"If at the end of the day, everyone leaves with a smile on their face, then I have done my job".